Deflect the Latest Marketing Sales Pitch
and Trying To Master a Different Profession
"Do What You Do Best and Leave Your Marketing To Me"
That's what I say!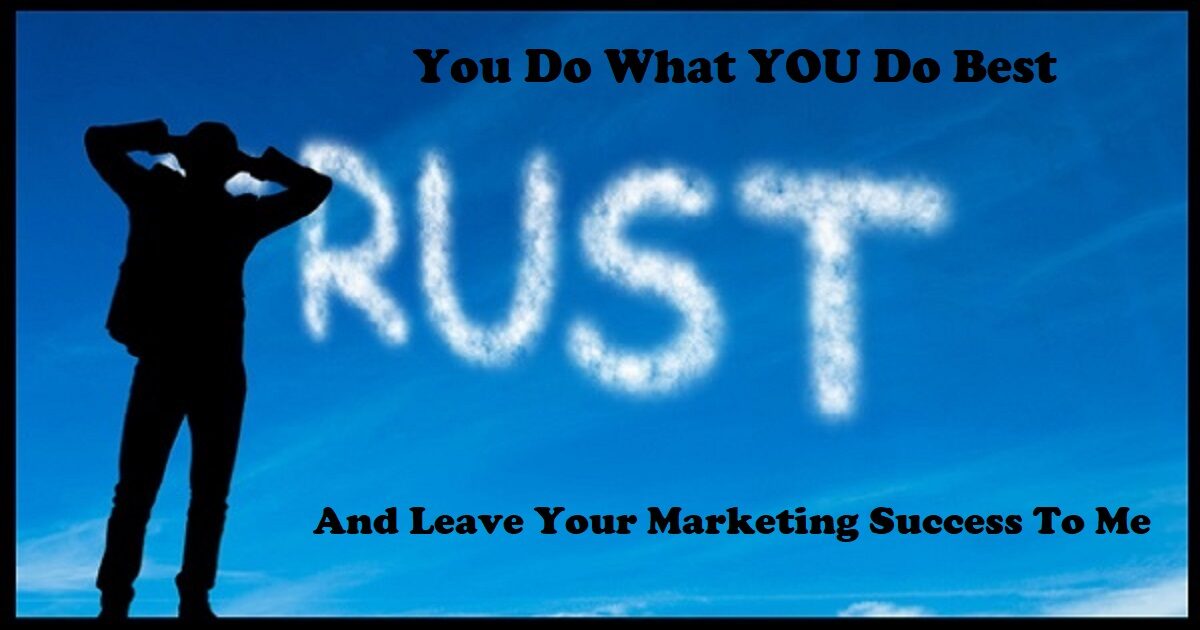 There exists bona fide, highly Superior Marketing Strategies and Tactics that help
Small Business Owners just like you become financially free. These Strategies and
Tactics, work for big, Fortune 500 kinds of companies. Well, my passion does not
lie with helping huge, soulless corporations.
My passion is for you, the Small Business Owner who must scrape, fight and
battle every day just to earn a living. I offer these advanced and superior
Marketing Strategies and Tactics to you as a way to reach the ultimate pinnacle
of life: financial freedom for you and your family … along with the ability to do
whatever you want with your time and money.
After all, you more than likely started your business because you have a true
passion yourself for what you do. But when Marketing is ineffective, owning
your own business can become no more than working a poorly paying job.
Compelling and successful Marketing can provide you with the financial freedom
to pursue your real, true ambitions in life. I believe that everybody has a cause,
a cause that can be more fully pursued and supported when you are financially
independent. You do what you do best and leave Superior Marketing Strategies
and Tactics to me, I mean, you take care of what you do best, and I'll take care of
what I do best … And that's helping you grow your business with your Marketing.
Superior Marketing
Strategies and Tactics
Stop wondering if your Marketing is utilizing the best approach …
A Business Coach or Marketing Strategist knows what to do …
I can help you reach those goals and dreams. I have the tools, resources,
support and yes, the Superior Marketing Strategies and Tactics to help you
accomplish this. All I ask, is for the chance to show you how these amazing
Strategies and Tactics can help you grow the business you have always
dreamed of, and the life you have always wanted to live …