Why

Strategic Marketing
is Most Important
Business Coaches who teach Strategic Marketing sit at the top of the
command chain. Because of Strategic Marketing, they determine overall
needs to be achieved and then implement them through advanced tactics,
which makes growth happen through their advanced ideas and actions.
Tactics are used in action; they are in the thick of it. They don't make
"big" decisions, which take time and knowledge of the bigger picture.
They continually survey what's happening and adapt what is done
according to the immediate situation. Strategy is about thinking and
planning, tactics are about taking action to make the plan happen.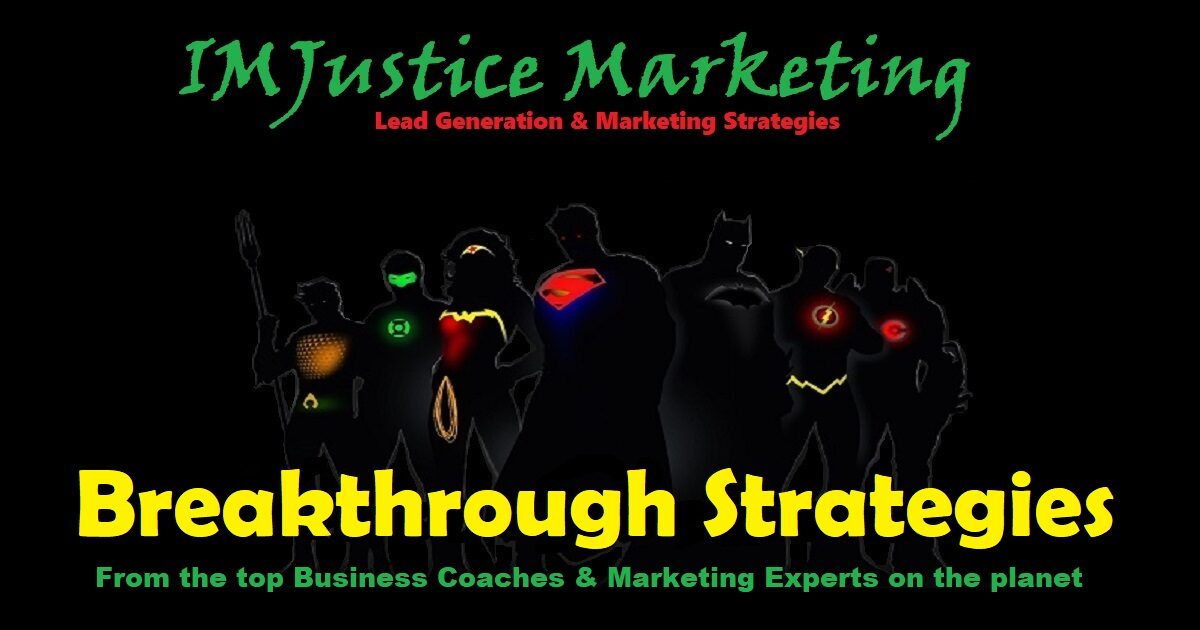 Strategy Comes First
What Makes Strategic Marketing So Important
Strategic Marketing is the way a business effectively differentiates itself from
its competitors by capitalizing on its strengths (both current and potential)
to provide consistently better value to customers than anyone else.
In principle it's that simple, but it means a lot more than getting creative
with just a Tactical Marketing mix (in which 95% of all Business Owners do).
Armed with a thorough understanding of the firm's capabilities and aspirations,
the customer market and competitive landscape, the Goal of Strategic Marketing
(and the job of the Strategic Marketing message) is to maximize a firm's positive
differentiation over competitors in the eyes of its target market. It does this by
answering 3 questions; where, how and when should the business compete.
Most Businesses

use

Tactical Marketing




Instead of

Strategic Marketing
Ads in the local newspaper, sending out an email or direct mail letter … Airing
radio or TV ads on a local media stations are examples of Tactical Marketing …
Now don't get me wrong … The newspaper, radio or direct mail can possibly
be decent and successful tactics … IF your Marketing message is powerful and
also compelling … But that's the problem … the message is the Strategic side …
and yet, the most neglected …
This distinction between Strategic Marketing and Tactical Marketing is huge and
one you need to be acutely aware of anytime you start talking about generating
more leads … Many businesses mistakenly assume that when you talk about
Lead Generation, you are automatically talking about Tactical Lead Generation …
placing ads, sending out mailers, joining a networking group, attending trade
shows, implementing a good prospect follow up system and so on …
They fail to realize that the Strategic Marketing, as in what you say in your
Marketing and how you say it is almost always more important than the
Marketing medium where you say it … If you fail to make this distinction,
then you risk becoming jaded towards certain forms of Marketing and
Advertising that should be a part of your Tactical plan, but you eliminate
them from consideration because they have not worked for you in the past …
When Lead Generation results are less than optimal, Small Businesses tend
to almost always blame the Marketing medium … like the newspaper the
ad ran in or the postcards they sent out … They blame the Tactical part of
the plan … without any regard for how good or bad the Strategic
"messaging" in that Marketing was. Business Owners often say things like,
"We tried radio and it doesn't work for our kind of business", or "We sent
out 50,000 pieces of direct mail and only generated 3 orders … It just does
not work" … Just because it didn't work, don't assume that it won't work …
Most Business Owners don't have the evaluation skills,
or the know-how to "judge" whether poor Marketing
results from poor Strategy or Tactical execution …
This is where Strategy Marketing and a Road-Map can generate more
leads than your business can handle … For example, most businesses
rely heavily on platitudes in their Marketing … They say things like …
We have the lowest prices the best service
We're family owned and operated
We offer convenient hours
and the best value
Look at your own Marketing …
How many platitudes did you use in YOUR Marketing?
By The Way,





This Is NOT Your Fault!
Most, if not all Small Business Owners have been conditioned to think this is
the proper way to Market their businesses … since most advertising follows
this same pathetic Tactical Marketing formulas … including the Fortune 500
types … As human beings, we're all after just one thing when we buy what
we buy … and that is
the best deal!
Unfortunately, when you use platitudes and jargon throughout your Marketing,
there's absolutely no way to tell who is actually offering the best deal … And
that is because everyone says they have the lowest prices, the highest quality
and the best rates … So, who do you believe?
(Oh, and that is poor Strategic Marketing) …
There's only one way to know … and that's to research every single business
that offers what you want to buy … How many of us have the time or the
patience to do that? So, most of us just automatically assume that everyone
is pretty much the same, and therefore we default to calling on the business
that offers us the lowest price …
Check out our 7 "Profit Leaks" Videos !
(Each title is a clickable link to that video page)
Video Marketing and Local SEO Profit Leaks
Local Listings and Social Media Profit Leaks
Email Marketing and Website Design Profit Leaks
and of course, Reputation Management Profit Leaks
Oh, and how about All The Leads You Need!