Google Distance Based Service Areas | Hear About The Changes?
Concerning Google Distance Based Service Areas, Google is removing the
remaining distance-based service area businesses. Critical news to know about …
Google announced it is removing the remaining distance-based service area businesses.
This is critical news for you and your business to know about and take care of …
And, it definitely has an effect on your Brevard County Business …
It is converting them to the closest named area. Google said "Service-area businesses
currently based on a distance will be automatically converted to the closest named areas.
That's right. Companies will have their service areas automatically changed to reflect the
nearest city on their GMB Profile. I know, it's yet another update … But, read on, or stop
and just contact me and I will help you …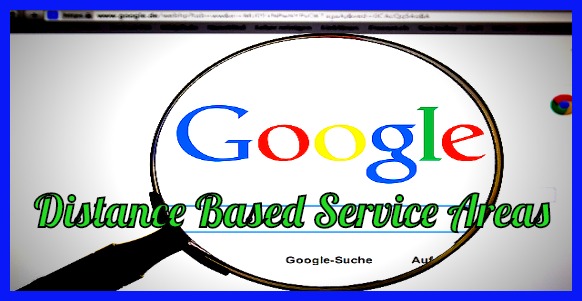 And Besides Google Distance Based Service Areas
Are You Managing Your Business On Google?
Google My Business listings are a vital part of your Digital Advertising and Marketing strategy
for a local enterprise. By creating a profile for Google My Business, you increase your visibility
on Google Search, Google Maps, and different search engines. Nevertheless, a report earlier
this year urged that listings on Google My Business had been steadily inaccurate. Finally,
Google announced a change to the way in which Google My Business profiles will describe
the service area of a company, moving forward.
One of the key issues in the report about inaccurate Google My Business profiles was the
misuse of the service area feature. To ensure their business showed up in as many searches
as possible, some crafty Owners significantly exaggerated their service area. This trick may
not seem to be a big deal, however it's frustrating to consumers who waste time looking at
businesses that won't have the ability to help them with their needs in a certain area. I found
this to be especially true as I research Brevard County Florida businesses …
To cut back on misrepresentation on the platform, Google is removing the remaining
distance-based service areas from Google My Business. Companies will no longer
have the ability to say their services cover a certain radius. Service-area businesses
that currently have based their service area by distance, will most likely have their
profile modified significantly because of this, and converted to the closest named areas.
What Can Business Owners Do
To Grow Their Business on Google?
Business Owners will have the ability to check out these updates in their GMB account
underneath Google updates and may either accept or provide a new service area.
They're going to also receive an email notification concerning the change."
Business Owners will need to contemplate the location they choose for their service area
carefully. Owners must choose a place that people are probably going to use in search when
they're trying to find local service providers. In the example above, getting your small business
to show San Francisco helps more than having the service area listed as a small suburb. But,
there are more clever ways, especially in Brevard County Florida, to tackle this issue …
Eradicating distance-based service areas can have a profound impact on the way in which
people search for local service providers. The change will not have an effect on the way an
organization's Google My Business profile will look, but it surely may change the number of
visitors a business will get with the search engine outcomes. Potentially aggravating, I know.
With Google Distance Based Service Areas in Mind,
Are You Utilizing The Marketing Power
of What Google Is Offering You?
Another benefit of this transformation is that Google is making
Google My Business
more
accommodating for companies that provide service outside of a set distance from where
they're physically located. Similarly, the change helps those that do not serve customers
at their physical location. By addressing these issues, Google removes a number of the
problems that they believe led to inaccurate Google My Business profiles.
Because the change is occurring with or without your assistance, there's not much for
Marketers or Business Owners to do, but to verify the listing to make sure the automated
change was correct. GMB profile managers affected by this transformation may have the
possibility to evaluate these updates after logging into their account. And, if you don't use
this as an opportunity to "deck-out" your profile, and make it as optimized as it can be,
you are blowing a major opportunity to grow your business.
And for your Brevard County Florida Business, there are some outstanding tactics new to
the market, that creates Competition-Crushing Marketing for your products and services.
Just ask!